fintech
What's Wrong with Personal Financial Management? with Marble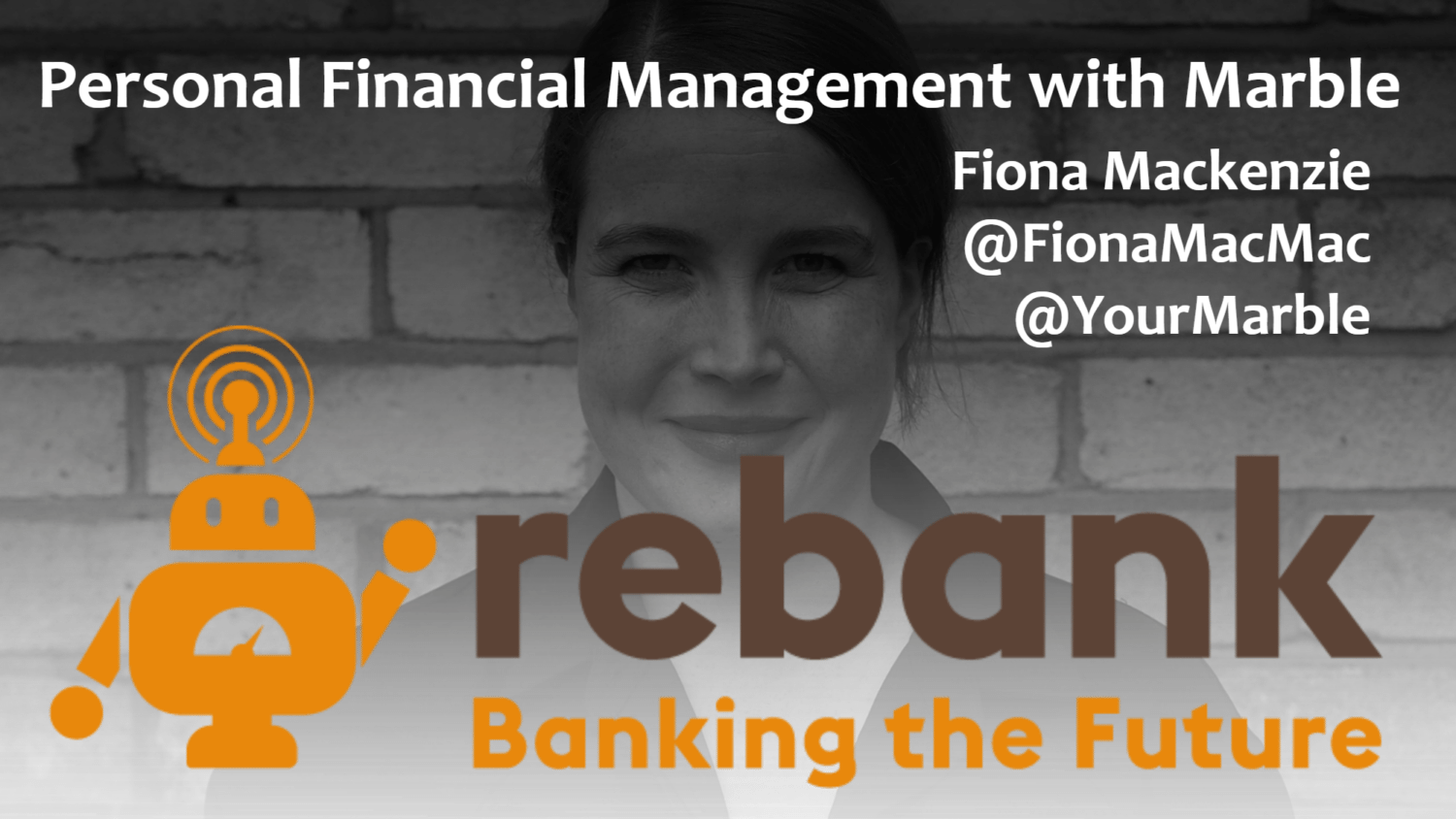 ---
Fiona Mackenzie is CEO and founder of Marble, a personal financial management app. Fiona has spent most of her career as an actuary in insurance and pensions and is looking to bridge the gap between what people are doing with their money and what they could be doing to better achieve their goals.
What do you think of the personal financial management tools you've used? What will the future of this space look like? Let us know on Twitter @rebankpodcast or via Facebook.
Got ideas for the show? Email us at rebank@rebank.cc.
Thank you very much for joining us today, please welcome Fiona Mackenzie.