core banking
Core Banking as a Competitive Advantage with Thought Machine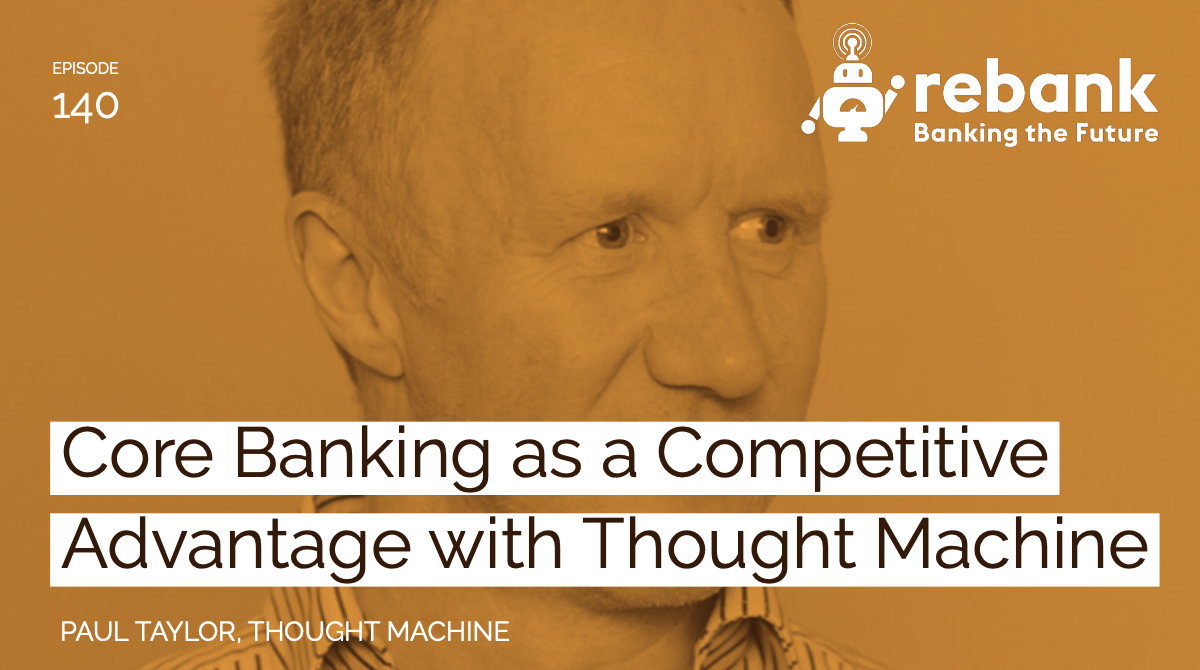 ---
Paul Taylor is the founder and CEO of Thought Machine, a cloud native core banking platform.
We first connected with Paul in November 2017, where we walked through his background as a Google AI engineer and the origins of Thought Machine.
Today, we zoom out and update, digging deeper into what drives banks' decisions to modernize core infrastructure and how, what approaches are best for what organizations and who is furthest along in the journey.
In addition to the insights we deliver through our podcast and newsletter, Rebank offers advisory services to fintechs, banks and corporates.
Drawing on our experience starting, running and advising fintech businesses and our vast network of the most impactful fintech entrepreneurs, investors and innovators around the world, we help companies make sense of fintech, work through specific questions and optimize proposition and strategy.
For more information about our services, please visit www.rebank.cc.
Thank you very much for joining us today. Please welcome, Paul Taylor.